At Pickens County First Steps, we are all about school readiness.
But what does true school readiness actually mean? You may think it means having all the latest supplies or having a five-year-old who can read. But readiness has little to do with supplies and academic skills. Readiness simply means a child is ready to learn. If that sounds overwhelming or confusing, we have good news:
Readiness doesn't have to be complicated. 
We've created a FREE resource that can help you build a readiness foundation for the children in your care:
6 Everyday Ways to Get Your Child Ready for School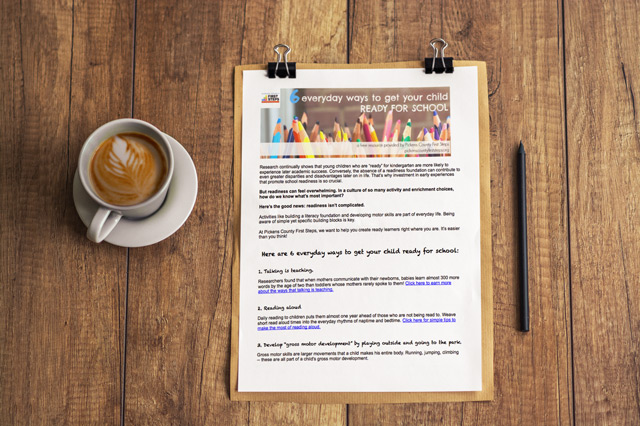 If you're a parent, grandparent, caregiver, early childhood teacher, or children's volunteer at your church, you'll love this resource!
"Everyday ways" means we can weave these practices and activities into each day — while we talk to kids as we're driving, as we go through a bedtime routine, as we work in the kitchen, as we take them to the park.
No fancy books or special supplies. No special training in child development.
Getting kids ready for school is something all of us can do, right where we are, using what we have.
To receive this FREE resource, simply fill out the information below.
That's it. You'll receive an e-mail confirming your request and your FREE Readiness Tool download. 
Thanks for all you do to get the kids in our community ready for school. As always, let us know how we can help!
---
Stay up to date with the latest resources and everyday tips through Facebook, Twitter, and Pinterest.
You may also enjoy: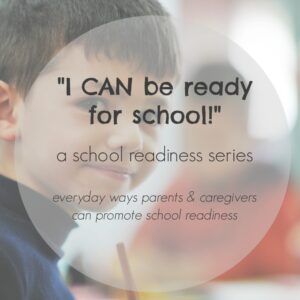 By Marian Vischer, Communications Director