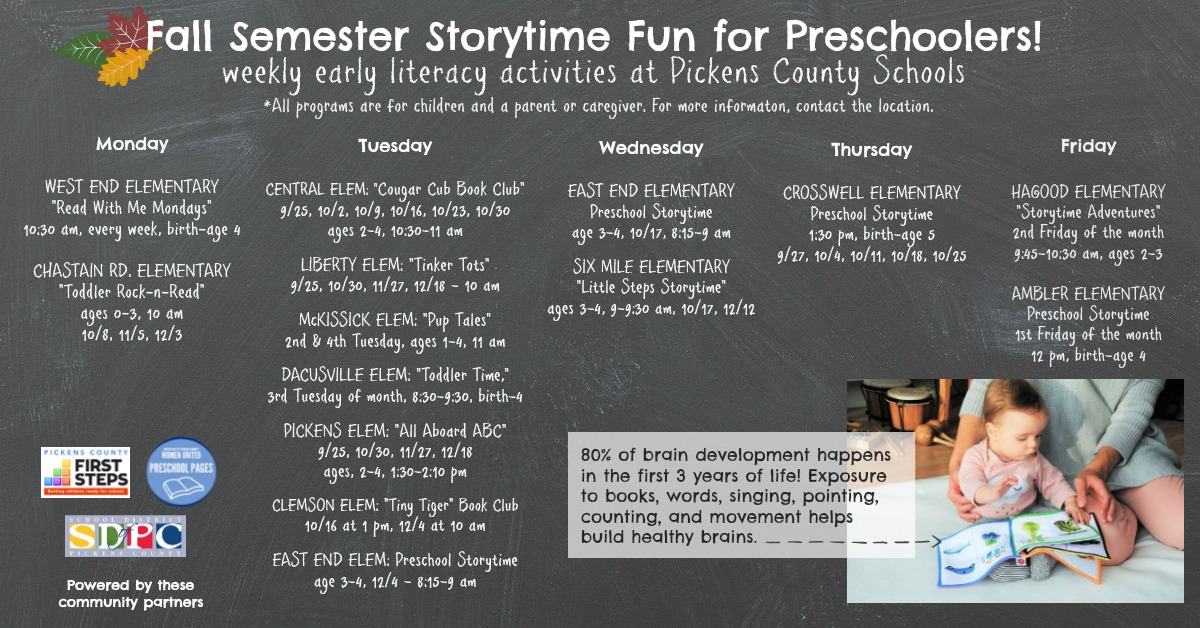 Pickens County First Steps is excited to share the many early literacy opportunities provided by our local schools and library branches!
With read-alouds, songs, movement, and more, preschool programs incorporate The Palmetto Basics, which help give every child a great start in life!
You don't need to be zoned for a certain school to participate in their program. Each story time is free and open to the public.
Special thanks to United Way of Pickens County Preschool Pages initiative and School District of Pickens County for their partnership in these programs!
(*If viewing this blog post on Facebook, open the post in your internet browser to enlarge the storytime calendar.)