Like any holiday, Halloween can provide a lot of fun for young children and families, but it can also come with a lot of stress. The 5 Basics can be a great guide for navigating Halloween by being mindful of learning opportunities, while also being aware of what can be stressful for both you and your child. Here's what we mean:
Basic #1: Maximize Love, Manage Stress // Halloween can be scary and overwhelming for little ones! Don't dismiss their very real fears. Tell them it's okay to feel scared and that you feel scared sometimes too! If your child is at a sensitive stage, avoid activities with frightening costumes or events that can scare them. Consider doing your trick or treating or local events early so that it's not dark and in order to leave before it gets more crowded.
Moms, dads, caregivers—Halloween activities can be stressful for you too! You may be tired and overwhelmed right now. In order for you to love your child well, you need to first manage your own stress and honor your limits. It's okay to leave early, to say no, and to keep things simple.
Basic #2: Talk, Sing, and Point // This is a perfect opportunity to talk to your child about what's real and what's imaginary. It's also an opportunity to point and name what you see. Name the pumpkins, scarecrows, colors, lights, and candies. Small moments like these are big learning opportunities for little ones!Compare sizes and shapes.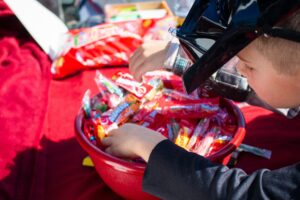 Basic #3: Count, Group, and Compare // Put that candy to good use! Count the pieces. Group by color, size, or type. Compare sizes and shapes.
Basic #4: Explore Through Movement and Play // Trick or treating, fall festivals, and community events provide a perfect opportunity to get kids moving and playing!
Basic #5: Read and Discuss Stories // Check out a Halloween library book. Choose a favorite Halloween story that you read each year. You can also make up your own story and let your child make one up that they share
Everyday life provides countless ways to do The Basics. But holidays like Halloween provide extra opportunities to learn how to manage your own stress, help your child feel loved, and turn traditions and simple moments into brain-building opportunities!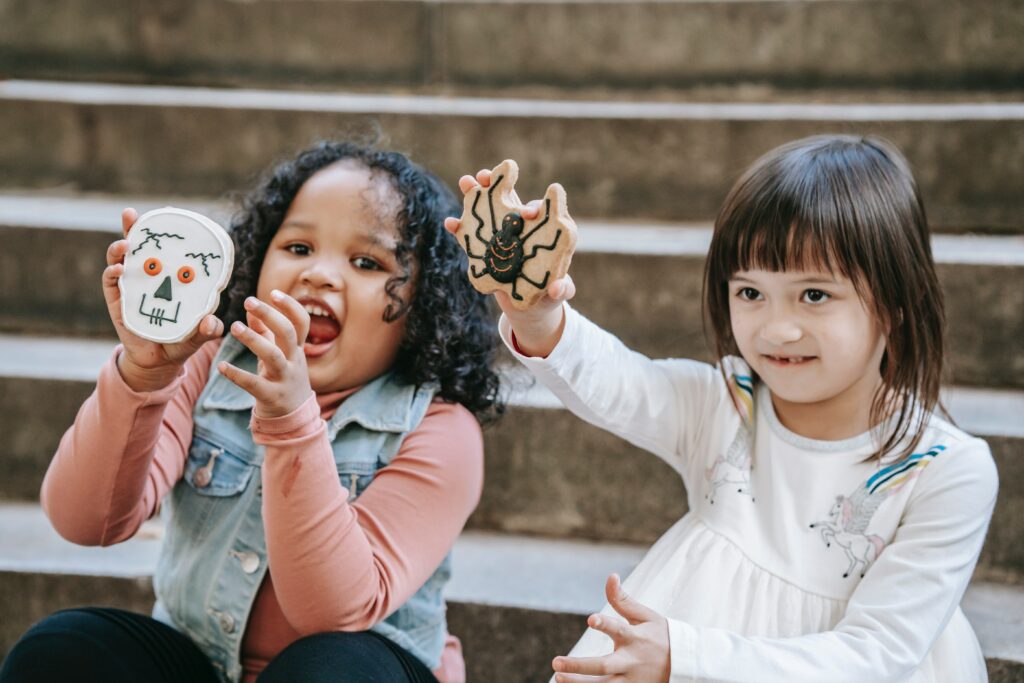 The Basics are 5 fun, simple and powerful ways that every parent can give every child a great start in life.

Here are some resources that can help you on your journey:
Thanks for sharing this post and spreading the word about The Palmetto Basics to those within your circle of influence!