A FREE and Simple Resource for Building Literacy in YOUR Young Child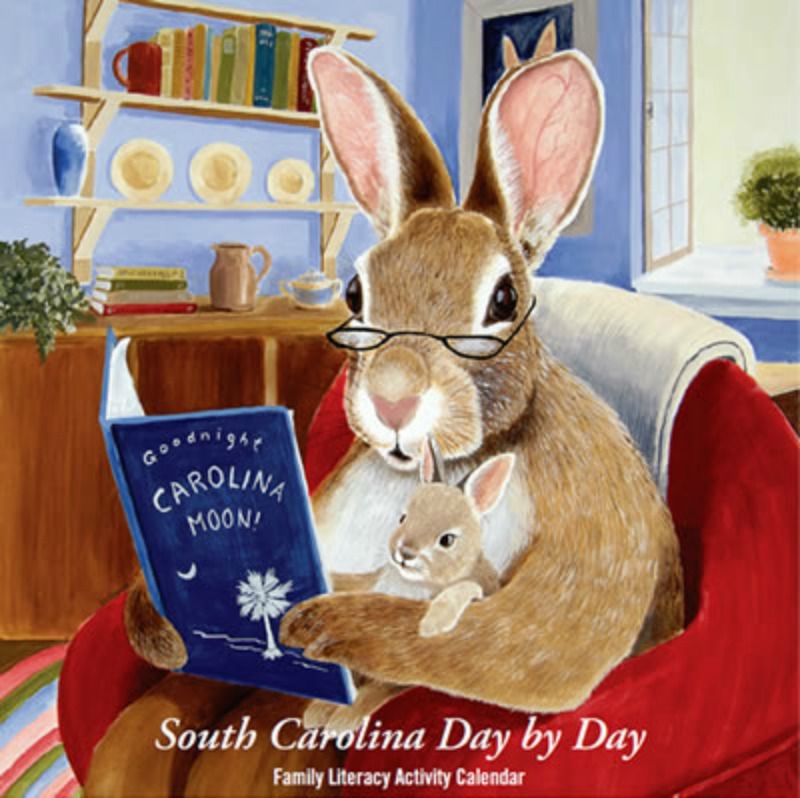 Literacy is just a fancy word for reading and writing. So when we talk about promoting early literacy for young children, we're simply talking about the very first building blocks. Did you know that simple activities like talking and singing to your children directly affect brain development and prepare young minds for reading?
A great tool for building early literacy is the Day by Day SC Project. Many people don't know about this fantastic, free resource available to everyone.
When you go to daybydaysc.org, you will automatically see simple, themed, preschool-age activities for that day: a song, a short video, a Tumblebook selection, and an activity to reinforce learning through art and play.
The SC Family Literacy Calendar, South Carolina Day by Day, includes various family activities that are engaging and provide children with the skills and strategies necessary to begin their lifelong journey of learning. Enjoy opportunities for literacy development as your family uses this calendar full of daily, fun educational activities.
Here's what a sample day looks like: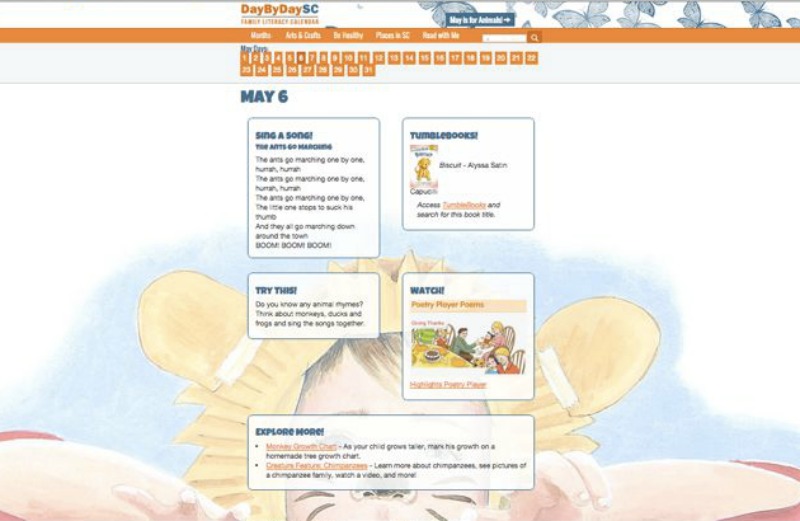 Day by Day SC is a perfect resource for parents and grandparents, preschools, and child care centers. Each month has a special theme such as animals, family, friends, colors, etc. And the site provides additional links to craft ideas, places to visit in each South Carolina county, online literacy sites, resources for making health and wellness fun, and much more.
We highly encourage you to check out this wonderful resource and to share it with others!
Here's the link for today, May 6th. But whenever you go to daybydaysc.org, it will load that day's calendar activities.
/////
Follow us on Facebook and Twitter to keep us with our posts.
Want to know another way you can help promote literacy for the young child? It's easy. Share this post with your friends! Just use the social media buttons at the bottom of this post. Together, we can make a difference!
What are some of YOUR favorite literacy resources and young child activities?
By Marian Vischer, Communication Coordinator